Around the Office
The Gartner Munich office is located in the Trudering-Riem district, just 15 minutes outside of the heart of Munich. Located along the Isar River, Munich is often referenced as the "secret capital" of Germany and a center of art, culture, finance, technology and innovation. With a number of universities, museums and theaters, there's so much to do and see around this historical city.
Our office is in the newly redeveloped borough of Messestadt Riem, which also includes housing projects, a shopping mall, recreation areas and a convention center. With easy access to the transportation networks, this center of excellence is only one of four Gartner offices in Germany.

Culture Meets Entertainment
As the third-largest city of Germany, Munich is home to 61 theaters, four symphony orchestras and 36 museums. From skiing the Alps and attending Oktoberfest, to discovering the 100+ beer gardens around the city and enjoying world-class shopping, Munich is the perfect place for anyone looking to discover something new.
Around Munich:
The Gartner Munich office is a
15-minute drive to the
Deutsches Museum
It's just 9 miles from
BMW World
The famed Marienplatz Square
is just 20 minutes away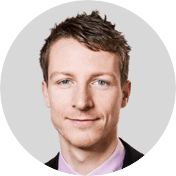 "Located in the eastern part of the city, the Gartner Munich office is easy to get to. With the Tube, you are only 20 minutes away from the City Center. The shopping center next door makes it easy to make a trip straight after work."
Patrick Schau
Talent Sourcer, Sales
View Jobs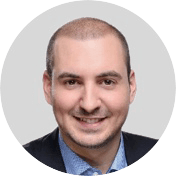 "The office location is easily accessible with the Tube. Near the office, there is a recreation area with a lake to swim in after work. The atmosphere in the office is relaxed and a lot of people enjoy lunch together. People work together in a friendly and respectful way. This is probably why Munich is called 'the most northern city of Italy.'"
Ralf Hoegerle
Senior Recruiter, Sales
View Jobs
Sign Up for
Job Alerts
We'll let you know when a role you're interested in opens up.
Recruitment & Networking Events
We want to meet you! Learn about our upcoming recruitment events.
Take a Look