Are you wondering what it is like to interview at Gartner? Meet Catherine Hopper who was hired in May 2018 as a Recruiting Coordinator. Cat is located in Gartner's new Center of Excellence located in Irving, Texas, and supports sales recruiting. Below Catherine provides some insight into her experience going through the interview process at Gartner.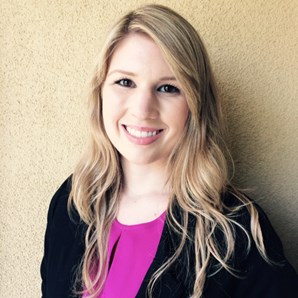 First Contact Phone Screen
When you apply for a role at Gartner, the first step is typically a phone screen — either with a Sourcer or a Recruiter. These phone interviews usually take 30 to 60 minutes and are a great opportunity to get an overview of the role that you're interested in. You will also be asked to go into detail about your professional history. In my case, I applied for a role that I was interested in, and I reached out to a Sourcer via LinkedIn, expressing my interest in Gartner. (Tip: Don't be afraid to utilize LinkedIn and reach out to a Gartner associate directly! It's a great way to stand out in the sea of applicants that Talent Acquisition receives on a daily basis.)
Second Interview/In-Person Interview
Once you've passed the phone interview, your information is passed from your Recruiter to a Hiring Manager for review. If the Hiring Manager thinks you'd be a great fit, you'll be contacted for a second interview. In my case, I was asked to come into the office that I'd be working in to speak with several members of the team both in person and via WebEx. I found this incredibly helpful as I was able to ask candid questions and learn more about "a day in the life."
Gartner is big on trait-based interviewing, and you should be prepared to answer some curveball questions. Before you walk into your interview, take some time to think about the challenges you worked through in your prior jobs and what made you a critical member of your team. (Tip: Don't be afraid to ask questions! Gartner is a company of continuous learning and will challenge the way you think about things. Don't feel like you need to stick with cookie cutter questions — the employees who make up Gartner are incredibly friendly and have been in your exact shoes at one point.)
Final Interview
Congratulations! You've made it to the final interview stage and, as we like to say, "one step closer to a rewarding career at Gartner." The final interview will vary depending on the role you've applied to; however, Gartner does a great job preparing you for this step and making sure you feel confident. In my case, I spoke with my department's Associate Director, which allowed me to ask questions about the department as a whole and gather insight on where they see the department going in the future. (Tip: This is the time to ask any last-minute questions you may have about Gartner or about the role you're interviewing for and get to know the leader[s] in your department.)
Offer Extended
We all know those dreaded words that recruiters like to insert in their emails: "I'll contact you soon with feedback and next steps." After you've completed your final interview, the waiting game begins. Luckily for me and most candidates who interview with Gartner, it should not be more than a couple of days before you hear back. If an offer is extended, your Recruiter will reach out to give you a call as well as feedback from the team. You will then be extended a verbal offer of employment, followed by an offer letter containing additional details via email, which is contingent on completing and successfully passing a background check within five to seven business days.
Best of luck to all future Gartner associates — we're so glad to have you on our team!