Written by: Anton Martel, Senior Sales Manager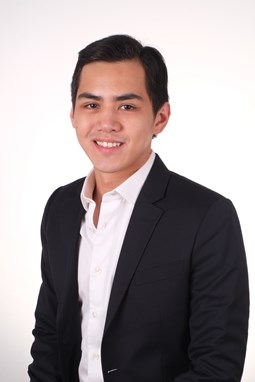 My name is Anton and I'm from the Philippines. I'm currently a Senior Sales Manager at Gartner. In this role, I lead a team of fun and talented Account Executives that work closely with C-level executives and their teams to align resources that will solve their business issues and ensure the success of their technology initiatives. 
When I joined Gartner, I was the second youngest individual in sales. Despite being the second youngest, I was motivated to be the best that I could be as I always strive to be at least 1% better than the person I was yesterday. Not only did I overachieve my target in my first year (2018), but I was recognized as the Global #1 Account Executive (AE) in the first quarter of 2019 and the Regional Top Achiever for Asia-Pacific (APAC) in 2019. This led to a promotion where I was recognized as the Global #1 General Sales Manager in the first half of 2021. I chose to be in technology sales because I wanted to learn more about the technology landscape and I also wanted to be able to make a positive impact on the lives of others – whether that is making my clients or my Account Executives more successful.  
Gartner is different from many other companies for various reasons. Firstly, I feel that I am now receiving an MBA in part because I am constantly interacting with C-Level Executives and technology experts on a daily basis. Secondly, Gartner fosters a culture that prioritizes wellbeing. In fact, in my first conversation with my current Regional Vice President, he tasked me with ensuring that my team is the number one team at Gartner in terms of happiness! A positive side about working at Gartner is that there's an emphasis on creating a good work-life balance. As a result, I'm able to engage in hobbies outside of Gartner such as playing basketball, taking part in volunteer/charity work, and spending time with friends to discover new places in Singapore.
When I was an Account Executive, I felt a sense of purpose when I was able to support my clients to navigate through extremely challenging situations through Gartner resources (this was more important to me than the amount of the business I closed). This allowed me to be more successful as my clients trusted me as a "value-add business partner" that they would call whenever they had an issue to solve. As a result, I have been able to grow personally by overcoming fears such as speaking to C-Level Executives. And now, I'm able to use my experiences to help others do the same.
If you want to learn about technology and bring out your best in terms of professional and personal development, look no further than Gartner. 
Want to work in a team like Anton? Look for open roles here.