Are you interested to know where a career in Gartner's Digital Markets team would take you? Learn about Sakshi Arya's journey from a newcomer to playing a key role in her team below.
Written by: Sakshi Arya, Marketing Associate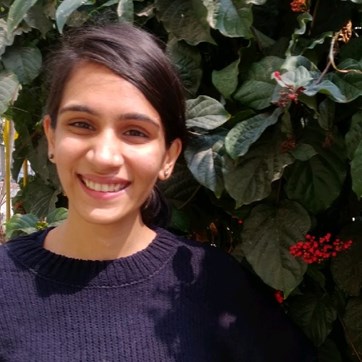 I joined Gartner in September 2020 and I have been forever grateful for this opportunity. Gartner has been a great entry point in my career with its strong values and culture. Currently, I am a part of the Gartner Digital Markets Team which handles content promotion for one of its brands, GetApp. 
How it all started
While pursuing my MBA, I chose marketing as my core specialization with the thought that this field will help me leverage my creative side and will be an escape for me from monotonous work. Little did I know that 'Marketing' in the real world is mostly focused on results. As I was looking for job opportunities, I ensured that any marketing role I apply for should be customer-focused rather than just being revenue-driven. That's how I came across the opening in Gartner. As I researched Gartner, I found it in alignment with the ethics I was looking for as an employer. From the day I joined Gartner, I came to realize that sustainable long-term growth is only possible when the company invests in its people. 
Land of Opportunities
Gartner opened doors for me to develop not only my professional but also my personal skills within a year of my joining. Getting the chance to work with people around the globe and interact with senior leaders has really broadened my perspective. Besides working on regular projects, I have been pushed out of my comfort zone to take on ad hoc projects and participate in events like Hackathon. This helped me learn that it is possible to work across different functions, regions, and levels successfully as long as we all keep the business objectives and priorities in mind.
Culture and People
Gartner's culture is rooted deep in its people. The associates here are always eager to learn and team leads are always ready to show trust in you if you show them the zeal. I can give you one example –  recently we had an internship program in our team and I was amazed to see how I had the chance to not only be part of the interview panel but also give out training to the new folks. This proves that numbers, whether in terms of age or years in a company, don't play much in your success in Gartner, but only you and your caliber.
Contribution to Community
Apart from work, Gartner also has an amazing Corporate Social Responsibility (CSR) team under the initiative called Gartner Gives. As someone who takes pride in contributing to my community, it is a truly exceptional program for me to participate in. We're encouraged to champion and volunteer for causes we feel passionate about. 
Why Gartner Digital Markets?
If you are someone who is never afraid of experimenting and bringing something innovative to the table, then Digital Markets is for you. Here, you'll learn how to be productive, make an impact while still not missing out on the fun- credit goes to our company culture. My advice to people who are planning to join the Gartner team would be to stay true to your interest and skills. Staying as relevant as possible while applying for openings will help you to get through the interview process, but more importantly set up for a successful, more fulfilling career. Asking questions, taking ownership of your work, and making connections in the initial days are habits that will help set you up for success. At Gartner, how far you go truly is up to you.
---
Do you want to work with people like Sakshi? Look for open roles here.