At Gartner, we recognize that great talent knows great talent. So, when it comes to filling new openings on our team, we look to our associates and ask, "Who do you know?" And, when you genuinely enjoy the company you work for - why wouldn't you want to encourage your friends, family and professional network to join you? Logan Wallick, Director, HR Operations at Gartner did exactly that with his long-time friend-and now Gartner colleague- Danny Reyna, Assistant Manager, Travel and Expenses (T&E) Audit. Read on to hear their story.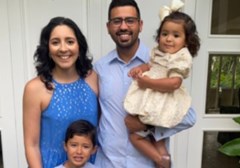 Logan and Danny first met in 2005 when they were both Florida Gulf Coast University students and worked together bartending at a local restaurant. They kept in touch after graduation, even as Danny moved away from Fort Myers, FL.
In 2019, Logan joined Gartner and, two years later, saw an open T&E role had been posted.  Knowing that Danny had moved back to the Fort Myers area and was doing something similar at another company, he decided to reach out. Logan's offer to refer him to Gartner came as a bit of a surprise for Danny: "I wasn't actively looking, so if it weren't for Logan, I would never have seen the role or thought to apply — I wasn't too sure if I wanted to make a move, but I figured Logan wouldn't steer me wrong."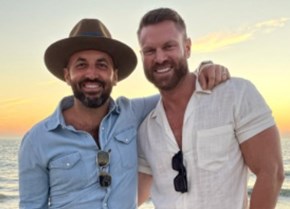 For Logan and Danny, having a personal connection helped with more than just landing the job; it also provided a sense of familiarity during their first days in a new role, within a new organization. "Starting in a virtual-first company, you don't immediately connect with people the same way," says Danny. "It was really nice to have someone to reach out to beyond my immediate team." And in the office, having a familiar face was helpful. "When I started, most of my team was in Stamford, while I was in Fort Myers. I was more at ease knowing I had someone I was already connected with locally," says Logan.
Danny and Logan agree that sharing open jobs with their network is an easy way to help connect others with great career opportunities. And, they get to work with people they like. What's better than that? Between Gartner's flexible virtual-first policy, excellent benefits and the opportunity to work with talented people in a thriving environment makes it an easy sell.
Danny and Logan have stayed in touch for 18 years, and now with all that time passed, they are working at the same company, much like they did when they started out bartending together. 
Click here to discover opportunities to join Gartner.