At Gartner, our consistent track record of double-digit growth is fueled by our people. Our teams are composed of individuals from different geographies, cultures, ethnicities, religions, races, genders, sexual orientations, abilities and generations. We foster an environment of exceptional professional development and are committed to diversity, inclusion and engagement across all aspects of our business. 
Below, Laura Strazzanti, Senior Recruiter, shares why she came to Gartner and how our culture helps to ensure every associate is empowered to reach their full potential.
By: Laura Strazzanti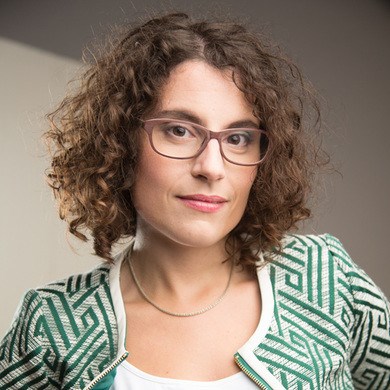 My career at Gartner started as quite the unexpected one — out of nowhere, really. It was a quiet afternoon in the office of my previous employer. As a recruiter, I was browsing LinkedIn looking for interesting profiles and unique candidates to engage with. As I scrolled,  a connection's post stood out to me. It stated, "Looking for Recruiters in Europe."
I was familiar with the Gartner name and the LinkedIn post had caught my attention. It was one of those days where I was feeling more open to change. Happens to everyone, doesn't it? Once I'd gotten home from the office that day, I realized I was still thinking about the job.
That evening, I sent my resume over to my contact — one version in German and the other in English. You can imagine my surprise when less than 24 hours later, I was messaged to set up a phone call with another recruiting team member. After our initial call, we arranged the next interview. It all happened so quickly I didn't even have time to be nervous or excited about the idea of a new job!
I know what you're thinking. I was probably nervous to get to know the team and have the ever-looming salary discussion with my potential employers. However, these weren't my first concerns, if any. When you go for an interview, you always want to make yourself stand out, explain how you are unique, and make a case for how you're different from the other hundreds of candidates, right? In fact, there really is something unique about me that I must somehow find a way to share whenever I consider a potential employer.
To keep it simple, I am a candidate with special needs. Well … technically everyone has needs, so I really hate this term, but it's true. There was no big accident, no failed bungee jump attempt. I just have  a physical disability since birth, and it's not something I can hide. Even when you can't see me, you can hear me hammering away toward you when I walk.
So, how do I deal with this in an interview? Do I hide it or not? Everyone has a different process, but I typically bring up my disability once I feel comfortable and we've had a great conversation about the role or company culture because I feel that transparency is key. Some people feel the need to have it be the first thing they blurt out when they walk into the room and sometimes the topic can make people uncomfortable. I totally get it. But too often for candidates with disabilities, this is where conversations stop. You never hear back, or you get an insufficient reason from the team, but this was not the case at Gartner.
As I moved forward in the interview process. I had asked my recruiter to speak to my potential interviewers about my disability. I had disclosed my disability to be transparent and honest and knew that if I had the right skill set and qualities, it would not detract from my candidacy.
After all, it's easier to shine when I'm not trying to.
It was during my third interview that I learned more about Gartner's diversity initiatives, which made the organization really stand out in my mind. I learned about Gartner's six Employee Resource Groups (ERGs): The Black Employee Network, The Collective Abilities Network, Women at Gartner, Mosaic at Gartner, Veterans at Gartner and Pride at Gartner. These groups showed me that Gartner takes action on the topic and doesn't just promote an illusion. This confirmed that Gartner truly values seeing things from different perspectives, and I knew it would be the right fit.
My decision to join the Gartner team was a natural one, especially since the culture here made me feel welcome. Since I joined, my team has never made me feel awkward or different for my disability, nor has it stopped me from being able to learn in my role and achieve success. And I can ensure that at Gartner, it never will.
Explore our culture and learn more about diversity and inclusion at Gartner. We encourage all candidates to apply and if you require any accommodation, please reach out at ApplicantAccommodations@Gartner.com. 
As Gartner's global footprint continues to expand, our associates are encouraged to make a positive impact in their local communities. Learn more about our culture, employee resource groups and community engagement efforts here.