In conjunction with Earth Day and Global Volunteer Month, Gartner has launched its 2020 Corporate Responsibility Report. Below, Elena Angell, CSR Program Manager at Gartner highlights some of the key takeaways from this report.
Written by: Elena Angell, Corporate Social Responsibility Program Manager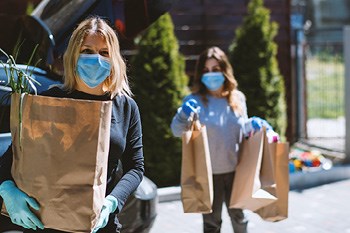 2020 has been a year of exceptions. While the world raged with a pandemic, each of us continued to strive towards the safety, health, and wellness of our loved ones.  Even during times of utmost crisis, our focus did not shift. Our associates continued to adapt to the changes around them and deliver on their mission-critical priorities. Our benevolence lied in coming together and making a difference, together. 
The 2020 Corporate Responsibility Report (CSR) highlights the impact we have created across five focus areas:
Our Associates
Our Clients
Our Company
Our Communities 
Our World
This report reflects our progress in serving all our stakeholders – both internal and external, including our associates, community partners, and clients. It's an assessment of our progress on the broad CSR approach that includes, among other things, Diversity, Equity and Inclusion (DEI), and environmental sustainability. These topics are so important and we will continue to evolve as a company and increase the transparency of our journey.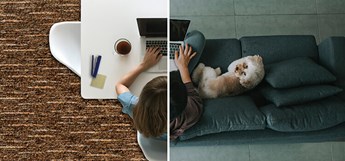 Giving back to our communities is emboldened in our culture. In 2020, our associates gave newer meanings to volunteering as they continued to provide support both physically and virtually impacting the lives of those who needed us most. They found new ways to connect and adapt in order to achieve our goals with clients, communities, and each other. Through their individual efforts and through our four Employee Resource Groups, our associates followed their passions and supported causes that mattered the most to them. 
"Through this report, we hope to provide a deeper look into our efforts and highlight how we are working consciously every day to have a meaningful positive impact on the world. All of us at Gartner play a role in furthering our accomplishments in corporate responsibility. We will continue to accelerate positive social change, raising the bar for ourselves and building a more sustainable world." said Jules Kaufman, EVP, General Counsel & Corporate Secretary Chair of Gartner Corporate Responsibility Executive Council
From offering free guidance to the business community through the public COVID-19 Resource Center and DEI Resource Center to formalizing and accelerating company-wide CSR and DEI strategies to joining colleagues around the globe in volunteerism, giving, and outreach, 2020 became the power of people supporting one another.
Download the Report here to learn more.