At Gartner, we believe that we are made better and stronger when we bring together individuals with diverse perspectives and experiences. Throughout the month of November, we are recognizing Native American Heritage Month by celebrating Native American culture. Learn more below. 
November is a time to honor Native Americans through celebrating and learning more about their rich and diverse cultures. By educating ourselves about Native American traditions, histories, contributions, achievements and sacrifices we can better understand the unique challenges they face and how to address them. Throughout the month, our associates have the opportunity to honor Native American cultures and history. To kick things off, our associates will be sharing biographies about influential Native Americans and their contributions. This offers a great opportunity for our associates to learn more about the impact that Native Americans have had and continue to have on our culture.
Next, Gartner associates who identify with the Native American community were invited to host a discussion about their culture and traditions with their colleagues who are interested in learning more. Below, Alexis Harris, DEI Inbound Talent Sourcer, shares about how she is partnering with our Mosaic at Gartner Employee Resource Group to drive education about Native American culture throughout the month.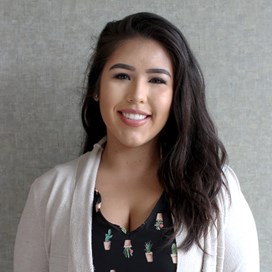 "I am from the Forest County Potawatomi Nation in Wisconsin. Being Indigenous is something that plays a big role in my personal and private life. It has driven me to participate in a lot of diversity, equity, and inclusion conversations at Gartner, including starting the celebration of Native American Heritage Month. Through Gartner's recognition and celebration of Native American Heritage month, I hope to increase awareness of the experience of Indigenous peoples and help educate associates. I think that it's common for people to have preconceived notions about the native experience and I want to make sure others feel comfortable addressing questions they have or teach them something they may not have known otherwise" 
Learn more about inclusion at Gartner here.