October was National Disability Employment Awareness Month in the United States. To honor the month, we recognized our progress toward creating a more inclusive workplace and redefined our goals for disability inclusion. 
At Gartner we are dedicated to supporting our associates and giving them the tools they need to reach their full potential from day 1. From providing physical accommodations to associates who need it to offering our associates mental-health resources to providing caregivers the tools and flexibility they need to live well in all aspects of their life, we are committed to not only complying with disability laws but exceeding them with the benefits we offer. Recently, we were named a Best Place to Work for Diversity Inclusion by the Disability Equity Index for our efforts in creating an inclusive, accessible workplace. Discover what our associates have to say about disability inclusion below. 

"I was diagnosed with breast cancer in my 26th year at Gartner. I was able to take time off and work through my treatments thanks to the support, understanding and compassion of my colleagues." Leah J., VP, Advisory

"I'm truly fortunate to work at a place that helps me manage my responsibilities as a mom, wife, caregiver and employee." Jennifer V., VP, Internal Communications 

"For the last 21 years, which is more than half of my life, I've suffered from an incurable chronic pain condition called Complex Regional Pain Syndrome, or CRPS. At my worst, it cripples my right arm and even when I am at my healthiest, it impacts everything I do. I can't tell you how much it means to me to learn that there are others at Gartner like me." - Lauren D., Senior Program Manager, Collective Abilities Network Communications Lead.
Our associates recently launched the Collective Abilities Network - our employee resource group (ERG) dedicated to uniting those with hidden and apparent disabilities, mental illness, neurodiversity, their caregivers and allies. The members and leadership team of this newly formed ERG have been essential in identifying ways that we can promote a more inclusive workplace for associates of all abilities. Learn more about the team's goals from Lauren B., Senior Recruiting Coordinator and Communications Lead for the Collective Abilities Network.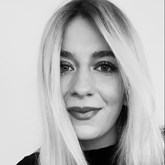 "In the past, I've struggled at work, and without the appropriate channels or resources it can take a toll on our mental health. Research suggests that we work an average of 90,000 hours over our lifetime - that's approximately one-third of our lives. We want all associates to have a safe space to review resources or simply reach out and speak to someone and know that you aren't alone in whatever you are dealing with, whether that is inside of work or outside."
The team has already helped to create a more inclusive workspace by creating a safe space to discuss the challenges associated with disabilities, mental health, neurodiversity, and being a caregiver.  We will continue to enhance our current offerings and identify new ways to support our associates, raise awareness of people with disabilities in the workplace, and recruit professionals of all abilities. Learn more about the team in the video below. 
Learn more about inclusion at Gartner here.