Each year in February, Gartner associates take the time to recognize Black History Month. Throughout the month we honor the contributions and legacies of African Americans. Nicole Todd, one of our very own associates, has taken time to speak on behalf of her own experiences as a woman of color. Nicole started her career here at Gartner 14 months ago and serves as Director of Diversity, Equity, and Inclusion. Read on to learn more about Nicole and her experience.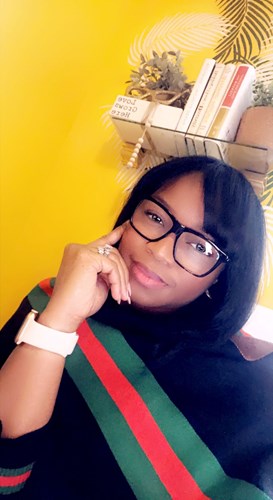 What challenges did you have to overcome in your career?
Being a woman, more importantly a woman of color, in leadership regardless of the role or organization is an unspoken barrier. There is still antiquated thinking that women cannot lead effectively. From my experience, the best way to overcome these barriers is through commitment and compassion. Being fully committed to the work and having a level of compassion for everyone I encounter while getting the work done. This allows the human quality of being a leader to create an inclusive work environment. 
What's most important to you when it comes to the workplace?
Having a sense of belonging. Not only a sense of belonging, but a sense of family. I often refer to my colleagues as my "work family" because we spend so much time with each other and I feel that I genuinely give off the same energy as I do with my family at home. 
I can confidently say that Gartner has given me that feeling - that I can be myself, share my unique perspective, and more importantly, that I belong. I am thrilled to be in a position where I can educate, influence, and empower others as we continue to expand our programs to drive lasting change. 
I'm so proud of all my colleagues and what we have been able to accomplish in my first year. These efforts have created an even more inclusive workplace where everyone feels valued, and can thrive. We've come so far - but we're nowhere near done. I'm excited to continue on this journey of making a difference, and adding to the greater overall success of our company.
What words of advice do you have for our readers, Nicole? 
"Be yourself, that's your special quality. Make a connection with people, especially your team members. Always be willing to take on something new or challenging. Always be kind."     
Learn more about inclusion at Gartner here.