We are committed to making Gartner a great place to work for military talent and their families. Our associates are key to helping accomplish this. We work with our Veterans at Gartner Employee Resource Group (ERG) to identify areas of opportunity so we can create a sense of belonging, provide support and mentorship opportunities for veterans, and offer opportunities for professional development.
Aside from the supportive culture and opportunity for limitless career growth, veterans choose Gartner because of the impact they make in their roles. For instance, veterans on the Public Sector team still get to support the United States government but in an entirely new capacity. By offering strategic insights to some of the largest federal agencies, veterans are able to help find actionable solutions to problems related to human resources, finance, IT and more. Learn more about some of the veterans on our Public Sector team and discover why they chose Gartner below.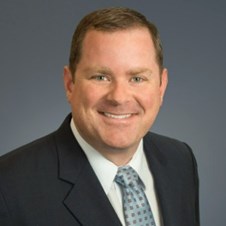 Brendan Cremins, Account Executive
"I graduated from the United States Naval Academy in 2002 and served as a Naval Flight Officer who led an 11-person multi-disciplined aircrew. Two of our critical missions were to provide a clearer picture of the battlespace in support of troops on the ground as well as to locate and identify dubious ships and submarines to ensure "freedom of navigation" for US and allied vessels. I ended my career in Washington, DC at the Naval Research Laboratory with additional duties as a White House Social Aide to the President and First Lady.
At first, I felt a tremendous void both personally and professionally when I left the service. Gartner gave me the opportunity to support our Federal Government, which provides me with an overwhelming sense of pride as I once again feel part of "something bigger than myself." I see in action how our support enables Finance Leaders to provide timely, informed decisions for senior leadership while improving team performance. Clients can feel the passion we bring to our conversations and that encourages them to know we are an ideal partner to support their mission.
My sense of purpose is grounded in my family and service to others. Having never previously been in the sales function, I'm grateful for our leadership who roll up their sleeves and simplify the process so it's easier for our customers to understand how their lives will be better through Gartner's support."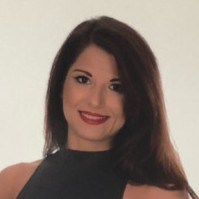 Nicole Cannon, Account Executive
"I joined the US Army when I was 17 and served for a total of 9 years. I spent a total of 3 years in the Middle East in Iraq and Afghanistan. As I searched for my next opportunity after deciding to leave the service, I knew that I wanted to continue to support US Federal agencies, which made the decision to join the public sector team an easy one.
I have found that many skills from my military experience have been easily transferable. Some of the skills I've found most critical to my success at Gartner have been teamwork, leadership, and rising to any challenge - all of which I learned in the military. Additionally, my service allows me to understand and relate to my clients in a unique and impactful way and has enabled me to be successful in my role and drives the client's confidence and trust in me. 
I would recommend other veterans consider a role on the public sector team in order to continue their support of the United States federal government in a new and unique way and as a way to continue the mission that is close to their hearts." 
Interested in learning more about the Public Sector Team at Gartner? Explore open roles here.