To ensure our associates are set up for success, we offer generous, comprehensive benefits to ensure that they feel empowered to succeed in their personal and professional lives. We asked some of our associates to share how they balance their role as a father with their career at Gartner and inquired about the work perks they leverage to be successful. Read on to hear what they have to say.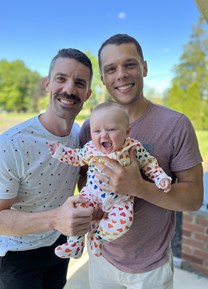 "My husband and I were blessed to expand our family with the birth of a beautiful daughter, and we are incredibly thankful for the Gartner benefits we could take advantage of along the way. From the personalized guidance provided by the managed fertility and conception support program, to the expanded parental leave policy that allowed for essential bonding time with our newborn baby — it was wonderful to know Gartner had our backs as we pursued our dream of becoming parents." - Peter M., Regional VP, Sales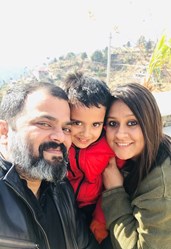 "Both my wife and I are working professionals with a five year old son and elderly parents that need care and attention. Despite the challenges of juggling between work, kids, school and treatments, I am able to enjoy life and have fun with family and friends because of Gartner's generous paid time off (PTO) and leave policies. The flexible/hybrid plan allows me to design my work to work my way!" - Sandeep S., Associate Director, Recruiting
"My wife and I both work at Gartner and working from home has given us the flexibility we need to care for our first child while also continuing to grow our careers. It made us more confident as we transitioned back into our jobs after our paternity and maternity leave since we knew we could be incredibly close to our daughter's daycare." - Andy R., Manager, Recruiting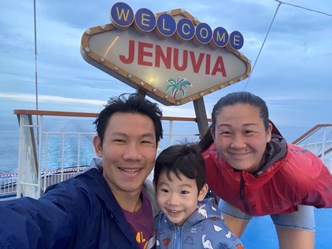 "One year into my role here, my wife and I welcomed our son into the world. He is now four years old and throughout this time, Gartner has encouraged me to bring my best to the workplace while also balancing my role as a father.
I've been able to be present for our son like attending my son's nursery musical performance or taking him to the clinic when he is ill, without having to feel guilty about taking time off. I am very grateful to be part of such an amazing organization which prioritizes your well-being and your family above all." - Eugene W., Manager, Recruiting 
At Gartner, we recognize that our associates are at their personal and professional best when they are happy and healthy. As a member of our growing team, you'll have access to generous benefits from your first day on the job. Learn more about life at Gartner here.