At Gartner, we're dedicated to supporting members of the military community. Whether you're actively serving, a veteran or a military spouse/partner, we recognize and thank you for the sacrifices you've made.
During Military Appreciation Month, we're recognizing the contributions military spouses and partners have made while supporting troops during mission, deployment, reintegration, and reset.
Below, Danielle McKinley, Business Development Director, shares her experience as a military spouse and how the Gartner community offered her support.  
Anyone who is, or knows, a military spouse, knows that CHANGE is the name of the game and my story is no different. My husband was an Air Force Pararescueman for 11 years before leaving to start a counter human trafficking nonprofit called DeliverFund.
We met in Washington, DC where I was working as a Sales Manager for Gartner. After getting married, we learned that we would need to move to Albuquerque, NM for his career and I was extremely nervous about what this would mean for me and all the work that I had put into advancing my professional career.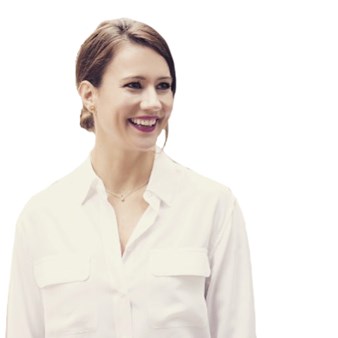 My nerves were for not. My managers were extremely understanding and helpful and made what I thought would be an incredibly complicated transition almost seamless. As I reflect back on that experience, there are 3 things that I am most grateful to Gartner for providing:
   

 

Opportunity: My job at the time was office-based, and without Gartner's flexibility, I would not have been able to pursue my career while supporting my husband at the same time. We have moved 4 times since that initial relocation and Gartner has been nothing but helpful and accommodating.
   

 

A Supportive Team: On top of moving 5 times in the last 5 years, we have also had 2 beautiful babies. We have no family nearby and whether it's a cold, an appointment, or an out-of-town nanny, my team at Gartner has always stood in the gap for us. We all do the best that we can, but having a supportive team to wrap around you on the hard days has made all the difference in the world.
   

 

Vision: I work with incredibly talented people who always push me to think bigger and to push the bounds of my own creativity. When married to someone whose career brings so much change, both in the military and after, it can be easy to get stagnant, which can then become a rut. My team is always researching, writing, sharing, and iterating and that creative energy keep me engaged and motivated. I have been able to take on a different role within my practice and really find a home with Gartner.
I could share a million specific examples, like a colleague taking up an afternoon of calls when I went into labor early, or my boss supported me in joining a training remote because of work-life balance, but I will leave it here. I am so grateful that Gartner has provided me, and through the extension of me, my husband, the ability to pursue exciting and meaningful work.
Learn more about what makes Gartner a great place to work for military members and their families
 

here.