We are proud to share that we've launched our first Reconciliation Action Plan (RAP), which outlines the actions we're taking to improve relationships, respect and trust between Aboriginal and Torres Strait Islander peoples and the wider Australian community. 
The Gartner RAP reaffirms that we acknowledge and recognize Aboriginal and Torres Strait Islander peoples of Australia as the Traditional Owners of the lands where we live and work. Together, we recognize their continuing connection to land, water and community, and pay respect to their Elders, past and present.
At Gartner, we believe we win as a team. And like any team, our full potential depends on having members with a wide range of skills, experiences and backgrounds who have resources and opportunities to bring their full selves to work and grow with Gartner. The actions outlined in our Reflect RAP will help us to achieve a culturally safe environment for Aboriginal and Torres Strait Islander peoples, and contribute to more equitable outcomes for all Australians. 
"On behalf of Gartner's RAP Working Group, we are delighted to launch Gartner's first Reflect RAP. This is a really important first step in our Reconciliation journey, our formal commitment to taking actions that will enable long-term, sustainable change. At Gartner, our vast and varied client base means we're in a unique position to be able to greatly influence Reconciliation outside of our immediate environment, and I'm excited by the opportunities that lie before us to contribute to greater outcomes for Aboriginal and Torres Strait Islander peoples.'" Megan Cadd, Associate Director, Diversity, Equity & Inclusion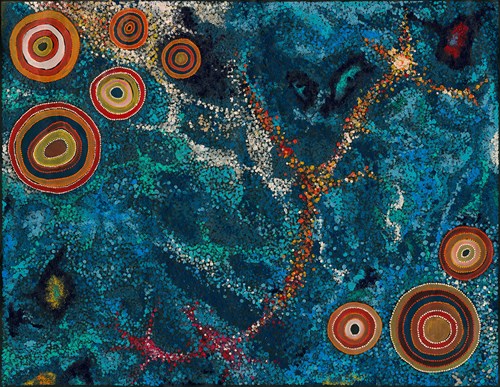 The artwork displayed on our RAP represents our Reconciliation journey and was created by Natalie L. Simmons from DENAT Group. The title 'MAWANG' is the Wiradjuri word for 'All Together'. In this work, you can see the significant meeting places that represent Gartner's partnership and connection on this land. The dots reflect the cultural diversity of the people at Gartner as well as the First Nations people who are on our lands. Thank you, Natalie, for designing this impactful art that brings together Gartner's values with the traditions of our First Nations peoples. 
Learn more about the Gartner Reconciliation Action Plan and read the full report here.