By embracing diversity, equity and inclusion we become stronger and better as a company. As we bring individuals from different backgrounds and experiences together, we collectively can grow, innovate and uplift the communities we serve.
The Black Employee Network (BEN) is a sub-group of our Mosaic at Gartner employee resource group. Open to all associates, the recently formed group is dedicated to attracting, retaining and advancing Black associates. While also focusing on cultivating  a culture of inclusion to help position Gartner as an employer of choice for Black talent. 
This Black History Month, BEN is focusing on the theme "Inspire, Empower & Thrive". Associates will celebrate through a variety of events: an internal campaign highlighting Black historical figures, a keynote presentation and discussion on race and racism, virtual coffee chats, volunteering and philanthropic opportunities.
Interested in learning more? Meet the BEN leadership team, as they share their personal passions and perspectives for diversity, equity, and inclusion in celebration of Black History Month.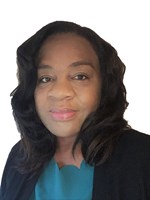 "I'm honored to co-chair Gartner's Black Employee Network. It's great to work for a company that values diversity, equity and inclusion. I look forward to working with our BEN community and allies to continue to foster an environment where everyone thrives. For me personally, this year's Black History Month represents an opportunity for us to launch Black History Month programming. In addition to celebrating accomplishments of Black individuals outside of Gartner, we'll also be sharing stories of how our own associates have inspired their colleagues." – Janine S. Daughtry, VP, Operations & Transformation – Gartner Consulting and BEN Co-Chair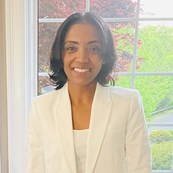 "Black History Month is an opportunity to celebrate the many contributions of Black Americans while reflecting on the journey of the path taken. I wanted to be involved in the journey of cultivating a space for Black associates at Gartner. Having worked for different organizations where there was a consistent underrepresentation of Black associates, I'm thrilled that the opportunity has presented itself to form such a needed community." – Rhonda Scales-Thacker, VP, Software Engineering, IT – Finance Technology and BEN Co-Chair
"Throughout my career in IT, it has been a challenge to encounter others that look like me. More times than I can count, it has made me feel like an outsider. The opportunity to work with the Black Employee Network will help create a safe space to help our Black associates feel a sense of belonging. With the creation of BEN, we are able to extend our community outreach beyond the month of February and establish a presence throughout the year." – Nate Hodges, Sr. IT Project Manager and Co-Lead Communications & Events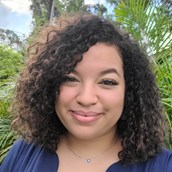 "As a Black American I've learned to sit down, stay quiet, and not make "waves" when it comes to celebrating my heritage or talking about the difficulties of being Black in America. When Mosaic at Gartner formed BEN, I was so grateful to know that the company I work for supports and provides a space for associates of color to network and learn from each other. To be a part of this not just as a participant, but as a leader, is an extremely fulfilling experience that amplifies both my personal and professional life." – Maya Mathis, Coordinator, Research & Advisory and Co-Lead Communications & Events
Learn more about BEN, Mosaic at Gartner, and our commitment to diversity, equity and inclusion here.