Gartner, the world's leading research and advisory company, is proud to announce that it has been recognized as a Best Place to Work for LGBTQ Equality once again with a top score of 100 percent for 2022.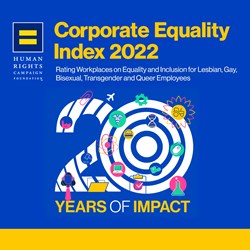 The 2022 CEI evaluates organizations on LGBTQ-related policies and practices, specifically focusing on the following criteria:
The Corporate Equality Index (CEI) is the nation's premier benchmarking tool on corporate policies and practices related to lesbian, gay, bisexual, transgender and queer (LGBTQ) equality, administered by the Human Rights Campaign Foundation.
Non-discrimination policies across business entities
Equitable benefits for LGBTQ+ workers and their families
Supporting an inclusive culture
Corporate social responsibility
Gartner's efforts in satisfying all of the CEI's criteria results in a 100 percent ranking and the designation as a Best Place to Work for LGBTQ Equality for the fifth consecutive year.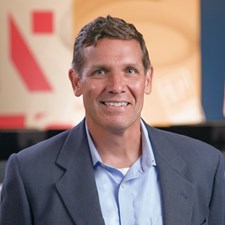 "This really is a place where you can be who you are. Our associates don't have to edit themselves, but can instead bring their whole selves to work. At Gartner, we try to learn from each other, and embrace the differences that we each bring to the table. We recognize that our company is a stronger, more effective place when we benefit from the perspectives that each of us has," says Ken Allard, EVP, Chief Marketing Officer. 
Gartner is proud to have upheld its score of 100 percent, as it continuously strives to establish an inclusive and supportive environment for all associates.
Our executive leadership team, Diversity, Equity & Inclusion Center of Excellence, Diversity Equity & Inclusion Executive Council, Business Unit SWI Councils and Pride at Gartner Employee Resource Group work to advance inclusion of LGBTQ+ associates and allies through awareness, programs and influencing process improvements.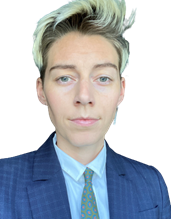 "Gartner's score of 100 on the HRC's Corporate Equality Index demonstrates that LGBTQ+ equality matters here and that we are committed to creating an equitable and inclusive workplace for each member of the LGBTQ+ community." says LJ Justice, Principal, Research, Pride at Gartner Co-Chair (Pronouns: they/them).
Learn more about Pride at Gartner and our commitment to diversity, inclusion and engagement
 

here.