We still virtually welcomed the Lunar New Year on February 12 globally. Typically, the Lunar New Year involves traveling to spend time with family and loved ones, however, this year our associates celebrated in new ways to stay safe.
Take a look below to discover how our associates celebrated and learn more about the Lunar New Year.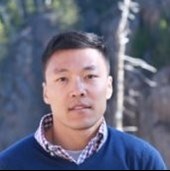 "This year, I spent more time with my parents: my family and I helped them do online shopping and learned to cook traditional festival dishes. Without having any travel plans, this year's holiday season gave me and many others more time to spend with our loved ones." – Tong Zhang, Sr Director, Research & Advisory, Beijing
"2021 is the Year of the Ox or 'Niu' in Mandarin. The year of the Ox is considered to bring good fortune and an overall positive outlook for the coming year, something we all need after navigating so much uncertainty this past year. We celebrate the Lunar New Year with red envelopes, which usually contain money that you give as a way of passing good fortune to others or as a sign of good luck." – Michael Ryan, Managing Vice President, Shanghai
"We decorated our home on the Lunar New Year Eve with traditional decorations, like the character "Fu" hung on the door and furniture, which is a way to express people's good wishes and excitement for the future. My family and I also bought flowers for our balcony to symbolize prosperity. On the first day of New Year, I had dinner with my parents, my brother, and my sister.  We ate many traditional foods such as abalone, hair vegetables and dry oysters, which are symbols of monetary good fortune for the new year." – Emily Chan, Executive Partner, Hong Kong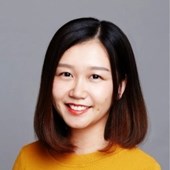 "This year, my family watched the Spring Festival Gala, which traditionally includes singing, dancing, sketch comedies, and other traditional Chinese shows. The show lasted until nearly 1 in the morning, so during the show, we ate dumplings and watched fireworks to celebrate the new year."- Sherry Li, Marketing Specialist, Beijing
Instead of gathering in our global offices for annual Lunar New Year festivities, our associates still made the most of it by coming together with colleagues, family and friends virtually. As we continue to navigate remote work, we're wishing all of those celebrating a healthy and prosperous 2021.
How did you celebrate your Lunar New Year? Share in the comments below.