By embracing diversity, equity and inclusion we become stronger and better as a company. As we bring individuals from different backgrounds and experiences together, we can collectively grow, innovate and uplift the communities we serve.
In observance of Black History Month, the Black Employee Network (BEN) is recognizing and celebrating the achievements of Black people around the world. The Black Employee Network (BEN) is an employee resource group dedicated to attracting, retaining and advancing Black associates while also focusing on cultivating a culture of inclusion and safe space for all associates regardless of background. 
Throughout February, BEN will be hosting a series of events to share the history and  importance of Black History Month.  Activities throughout the month will help everyone reflect, be inspired and learn more about our associates and their culture. Associates will have the opportunity to hear from our very own Debra Christmas, Senior Executive Partner and author of Please Stay: How Women in Tech Survive and Thrive as she shares her inspirational story on 'working her way up the ranks', taking chances, raising a family and staying true to her own definition of success. Throughout the month, associates will also be encouraged to support the United Negro College Fund (UNCF), the nation's largest and most effective minority education organization.
Our BEN members recently hosted a webinar sharing why they joined the ERG, how BEN has impacted their life at Gartner and offered advice to their colleagues and prospective candidates. Read on to discover what they had to say.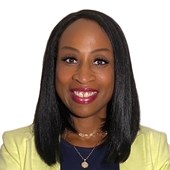 "In my 24 years here, I have had incredible opportunities to grow, learn, and stretch beyond my comfort zone. My advice is don't limit yourself. Be open to activities and opportunities that provide a challenge because that is where you'll have the greatest growth potential." - Andrea B., Sr. Director, Ethics and Compliance 

"I always tell associates to never try to accelerate your growth but rather be patient and enjoy the moments as they come. Engage with others and build connections that will last." Garvin C., Research Engagement Service Manager
Interested in learning more about BEN and how we cultivate a culture of inclusion at Gartner? Check out our on-demand webinar here.