By embracing diversity, equity and inclusion we become stronger and better as a company. As we bring individuals from different backgrounds and experiences together, we can collectively grow, innovate and uplift the communities we serve.
In observance of Black History Month, the Black Employee Network (BEN) is recognizing and celebrating the achievements of Black people around the world. The Black Employee Network (BEN) is an employee resource group dedicated to attracting, retaining and advancing Black associates while also focusing on cultivating a culture of inclusion and safe space for all associates regardless of background. 
Throughout February, BEN will be hosting a series of events to share the history and  importance of Black History Month. Activities throughout the month will help everyone reflect, be inspired and learn more about our colleagues and their culture. We'll be kicking off the month with trivia inspired by both past and current facts highlighting the significance and importance of many black events and accomplishments. In addition, we'll be holding discussions throughout the month that are open for all associates. Further, leaders from UNCF, the nation's largest and most effective minority education organization, will be joining us to share more about their cause and how our associates can support. There will be no shortage of ways for Gartner associates to get involved, learn more, and celebrate the contributions from members of the Black community throughout history in observance of Black History Month.
We also asked some of our leaders to share what Black History Month means to them. Read on to hear what they had to say: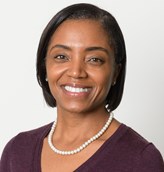 "Black History Month, for me, is a time of reflection, retreat, and response. It allows me the opportunity to dedicate this month to appropriately "reflect" and remember all of those that came before us as well as those that are amongst us who are making a difference 365 days of the year. "Retreating" to reflect is important so that I can create a quiet place to block out the madness of the day to look at all we have been able to accomplish and all that is left to do so that my great grandkids' reflections can look much different than my own.  "Responding" allows me to create my path / make my own lane in terms of how I can contribute to the black community both near and far." - Rhonda Scales-Thacker, GVP, Enterprise Technology Architecture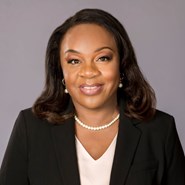 "Black History Month, for me, is an opportunity to set aside time to reflect , recognize and celebrate the contributions and achievements of Blacks throughout history and in the present time. During Black History Month, my family and I attend community events which celebrate Black history, such as lectures, film screenings, and performances. As an avid reader, I also use this time to refresh my list of Black history books for the year. The celebration of Black culture is not limited to a month, and one can continue educating oneself year round; Black History Month serves as a reminder to reflect, celebrate, and appreciate our contributions." - Janine Daughtry, VP, Service Productivity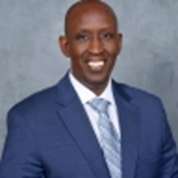 "Black History Month has helped raise my self-confidence, as it underscores the successes of Black people that came before me. Black History Month is a strong reminder that I can achieve anything that I set my mind to, because others that look like me have also successfully achieved their goals." - Georges Baseka, GVP, Conferences and Marketing Technology
Learn more about inclusion at Gartner here.