Model minority myths about people of Asian descent persist in the United States, but less talked about are the hurdles these stereotypes can impose. Known as the "bamboo ceiling", members of the AAPI community are statistically the least likely ethnic group to be promoted into leadership or management roles in the U.S. At Gartner, we recognize that there are many forms of effective leadership style, and we welcome the incredible diversity of our global associates.
In celebration of Asian American and Pacific Islander (AAPI) Heritage Month, we spoke to two of our AAPI colleagues, David Mok, Manager, Research Engagement Services and Suann Lee, Senior Account Executive, to hear more about their career experiences, advice, and cultural backgrounds.
Tell us about your background, how you got to Gartner, and your role today.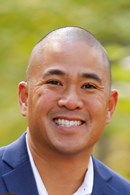 "As my AAPI colleagues know, family is everything. My grandfather founded the Mott Street General Store and my extended family helped establish what is affectionately known as Chinatown-by-the-Sea on the Jersey Shore. After college, I worked for a large hotel chain and multinational goods company. Following a colleague's advice, I joined Gartner and now work with the Research Engagement Services team to help clients answer their most pressing business- and technology-related questions." David Mok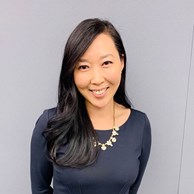 "Growing up in Tacoma, I was one of the few Asian students at my school. Aside from attending a Korean church, my parents wanted me to integrate into mainstream culture, so they didn't push me to keep up with Korean traditions or language. In college I joined the Korean Student Association and studied abroad in South Korea to better understand my ethnic background. Later, I worked in media sales for 20 years, but when former colleagues told me about Gartner's great culture and opportunities, I made the career switch." Suann Lee
What does AAPI Heritage Month mean to you, and how do you mark the occasion?

"While this month is important, I like to celebrate our culture every day. I want to instill in my children – who are multiracial – how important their Chinese heritage is, so we talk about the positive steps the world is making with respect to the AAPI community and acknowledge that work remains to be done." David Mok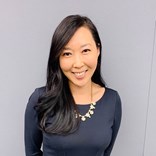 "For most of my work life I didn't celebrate AAPI Heritage Month, but my experiences during the "Stop Asian Hate" movement forced me to pause and focus more on my heritage. With Gartner's encouragement and support, I became involved with planning activities for AAPI Heritage Month. At home, I encourage my girls to learn about their Korean heritage through food, cultural events and an annual Korean bowing ceremony called Sebae." Suann Lee
How has Gartner supported you in your career growth?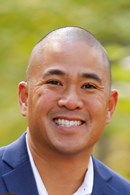 "It has been a joy to work at Gartner and the company's support has been nothing short of amazing – I've always felt a sense of belonging and that all opportunities were open to me. Last year, some AAPI colleagues (including myself) felt something needed to be said or done about anti-Asian hate crimes, and Gartner quickly addressed our concerns with a Real Talk for associates to discuss their concerns in a safe space. We all felt empowered to speak up without judgment or fear of repercussions." David Mok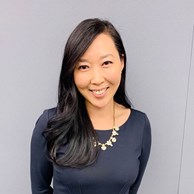 "As an Asian-American female, I'm keenly aware of the statistics around our group being the least likely to be promoted into management. While I have not experienced the bamboo ceiling myself, I have come across comments and assumptions based on common stereotypes of Asian-American females. But at Gartner there's a strong path for upward mobility, regardless of race or gender. I co-lead the Asian Pacific Islander Colleagues employee resource group under Mosaic at Gartner and know that when I am ready to move into management, I can reach out to this network for guidance and support. Gartner also provides great opportunities for career growth through their various career development programs." Suann Lee
Learn more about how we cultivate an inclusive culture for all associates here.