Lunar New Year is celebrated in many Asian cultures and countries. It is a time for families and friends to come together to celebrate the start of a new year and hope for a year of prosperity. 
The New Year starts on the first new moon of the lunar year and ends on the first full moon of the lunar year. Lunar New Year marks a new year of the Zodiac, and 2022 is the Year of the Tiger. Children born after the Lunar New Year will be known as Tigers, and Tiger personalities are said to be brave, confident, competitive, natural leaders, and well-liked.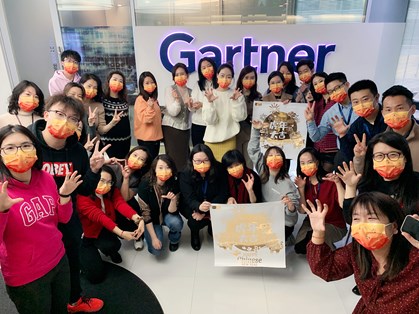 Our associates around the world celebrate Lunar New Year by taking time off to spend with loved ones, making and eating delicious food, and partaking in other customs and traditions such as decorating their doors and windows with paper cuts and couplets. Sheau Ling, Regional VP shares, "Another custom practiced during Chinese New Year is giving Ang Paos (Red Packet with money) to your elders and young children in the name of good fortune, luck, health and prosperity. In giving the envelopes, we also receive good luck and fortune."
Read on to learn more about Lunar New Year from Fred Yeo, Area VP.
"Lunar New Year is a festival celebrated throughout Asia. This festival celebrates the arrival of spring and the start of a new year according to the lunar calendar. In regions and countries that have a Chinese community, it is known as the Chinese New Year. 
The significance of celebrating Lunar New Year is deeply rooted in the Asian culture. It is one of the most important occasions for generations of families to come together to celebrate the arrival of spring and to ensure good harvest, good fortune and good health in the coming year. For me, I have always looked forward to the big dinner celebration on the eve of Lunar New Year, having a great feast, a good laugh, paying respects to our elders and enjoying the moments quite simply as a family." 
Learn more about inclusion at Gartner and how our associates- individuals of all levels, cultures and backgrounds- come together to shape a better world here.