Gartner is a place where you can be who you are and is consistently ranked as one of the best places to work for LGBTQ equality. Read on to discover how Gartner celebrated Pride month and discover what Pride at Gartner means to our associates.
To celebrate Pride month our associates around the world were invited to attend a variety of events and activities including a session that explored the definitions of gender identity, sexual orientation, and person-specific language in order to educate one another and build allyship in the workplace. Next, over 150 associates joined a virtual Pride Parade to honor the history of the LGBTQ+ community and demonstrate their allyship. We wrapped up the month with a chat with international tennis icon Gigi Fernandez about LGBTQ+ parenthood and intersectional identities. 
Our Pride at Gartner employee resource group represents LGBTQ+ associates and allies by leading educational sessions and supporting the development of policies and practices that increase understanding of gender identity and expression in the workplace. We are thankful to Pride at Gartner and our associates for driving change and creating a greater sense of belonging. We recently asked our associates, "What does Pride at Gartner mean to you?" Here's what they had to share: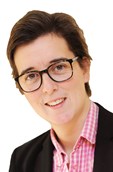 Sarah Watt, Sr. Director Analyst (Pronouns: She, Her, Hers):
"Pride gives us an opportunity to celebrate the LGBT community, acknowledge the hard-won gains, and look at what we still need to do. As a leader who is part of the LGBT community, I want to encourage others to feel included – to bring their whole self to work."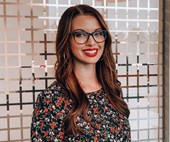 Ashlee Arroyo, Senior Recruiter (Pronouns: She, Her, Hers):
"Gartner truly embraces and cultivates a diverse and inclusive environment by making continuous improvements in things like benefits, restroom facilities, employee resource groups, prayer rooms, etc. to accommodate our growing, diverse workforce."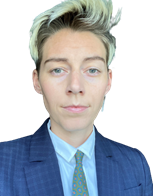 LJ Justice, Research Principal, Global Co-Chair of Pride  (Pronouns: They, Them, Theirs): 
"Pride Month offers an opportunity to reflect on our community's history. During Pride Month, we recognize the resilience and determination of the LGBTQ+ individuals who are fighting and advocating for the freedom to live authentically. I encourage allies of the LGBTQ+ community to also reflect on the importance of pride and commit to identifying and challenging stereotypes in the workplace and celebrating our community, not just in June, but all year long."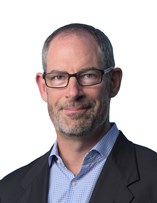 Rob Meilen, Senior Executive Partner (Pronouns: He, Him, His):
"I'm a dad in a big, blended family. 6 of my 8 kids identify openly as part of the LGBTQ+ community. I'm a passionate ally for them and Gartner supports and reinforces this passion with its approach to employees and clients. I'm proud to represent Gartner's deep commitment to these values as we serve our clients. And, I'm proud to have my kids see me in a company that lives by these values."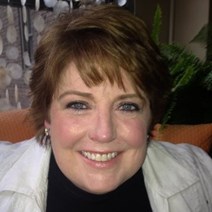 Desere Edwards, VP Source-to-Contract (Pronouns: She, Hers, Her):
"I am proud to be a part of Gartner because our leaders and associates are doing the right things to raise awareness and eliminate bias. The "No Limits Mindset" intrinsic to our culture, enables everyone to accomplish AMAZING things! Gartner's positive environment doesn't allow for 'phobias', 'isms', or hidden agendas. We openly welcome those who are different than ourselves onto our teams!" 
---
Learn more about Pride at Gartner here.