By embracing diversity, equity and inclusion we become stronger and better as a company. As we bring individuals from different backgrounds and experiences together, we collectively can grow, innovate and uplift the communities we serve.
September 15 marked the start of Hispanic and Latin American Heritage Month in the United States. Our Mosaic at Gartner Employee Resource Group organized various activities to recognize the cultures and contributions of Hispanic and Latin Americans. 
To kick off the month, we encouraged our associates to share their favorite part of Hispanic and Latin American culture. We were excited to see so many people sharing photos of delicious food, beautiful landscapes, sporting events and their families.  
Next, our associates organized a virtual Cooking and Culture event to make Pina Coladas, a drink originally invented in San Juan, Puerto Rico. Participants Learned how to make the drink while also making more personal connections with their colleagues as they shared about food and drinks from their different cultures. 
Our associates also invited Vida y Familia Nacional, a non-profit organization that supports pregnant women living in Mexico in crisis to discuss the organization's mission and how our associates can get involved. Finally, a panel of Hispanic and Latin American leaders living in the U.S. shared what it's like to be Hispanic and Latin American in U.S. communities, challenges faced while living and working in the U.S. and changes they've experienced since relocating.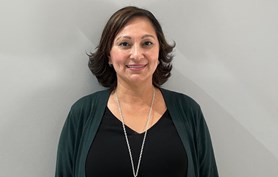 Activities like these, both during Hispanic and Latin American Heritage Month, and throughout the year serve as a way for our associates to continue to learn from one another and work together to break down barriers and continue to make strides as it relates to diversity, equity and inclusion. Rita Burkley, Associate Director of Recruiting, shared why it is important to create an inclusive workplace, "As a woman of Hispanic heritage, I am proud to work for an organization that embraces our unique culture and backgrounds, but I'm even more excited that I get to play a critical role in continuing to attract and hire more diverse talent for Gartner. In doing so, we're able to create deeper connections and better support our global clients."
Learn more about how we cultivate an inclusive culture for all associates here.