At Gartner, we strive to create an inclusive workplace for all associates. Our diversity-focused employee resource groups (ERGs) play an important role in defining our culture. ERGs are voluntary, associate-driven groups that bring associates together and foster a diverse, inclusive, and supportive workplace.
Recently, Gartner launched two new Employee Resource Groups (ERGs): The Collective Employees Network (CAN) and the Black Employees Network (BEN). Read on to learn more about these associate-led ERGs.
The Collective Abilities Network aims to ensure that associates of all abilities have what they need to reach their full potential. It is a space to unite our associates with apparent or hidden disabilities, mental health issues, neurodiversity, and their caregivers and allies. Laura Spillane, Senior Director of Professional Development saw an opportunity to bring together associates with shared experiences and their allies in this ERG. Discover what inspired Laura to launch CAN: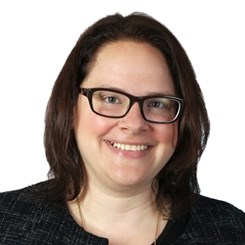 "I am someone who has a physical disability and who suffers from depression.  I remember telling my husband that I was hosting a Real Talk on the topic and he looked at me like I was making a huge career mistake!  He asked me why anyone would share that they are mentally ill at work.  I told him about the importance of community. I told him about the importance of community, and as a people leader I want to speak about it so others know they are not alone. I told him everything is harder in the pandemic when the lines between work and home are blurred.  By the time I was done he said he was blown away that I work somewhere where I can share this side of myself and be at the forefront of building such an important community.  Since the day I came to Gartner, I have been treated like an expert in my field.  That has been empowering for me and has allowed me to bring my best self to work to effect change." 
The Black Employees Network (BEN) aims to attract, retain, and advance Black associates at Gartner while cultivating inclusion by providing access to professional growth and networking opportunities. It started in 2020 as a sub-group under the Mosaic at Gartner ERG, providing safe space for Black associates and allies of the Black community. Read on to discover why Janine Daughtry decided to take on a leadership role in BEN: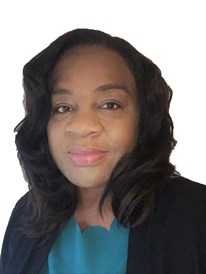 "ERGs drive engagement and retention, help develop associates' leadership skills and are a great avenue for associates to get to know one another across businesses. On a personal level, I felt that forming BEN was the right thing to do. Outside of work, I spend my extra time mentoring and volunteering in my community; volunteering to help my fellow BEN associates seemed like a no-brainer. For me, personally, the ERG has provided the opportunity to meet and interact with a group of phenomenal associates globally across Gartner's business units. This has given me the opportunity to see best practices across the company which has been leveraged not only in BEN but also in my current job role."
The launch of these ERGs is another step forward along our journey.  We look forward to seeing the impact these groups will make through their collective efforts. 
---
Learn more about diversity, equity, and inclusion at Gartner here.