Diversity, equity and inclusion are at the heart of our corporate culture — we're dedicated to getting better year over year through our associate's commitment to improvement and passion for change.
Recently, members from our Research and Advisory Analyst Lab hosted several events focused on driving organizational change within the diversity, equity and inclusion space. In the U.S., our Analyst Lab members came together for a Professional Development Day and associates in India hosted Real Talk sessions. 
Attendees from the Analyst Lab in Fort Myers, Florida spent the daylong event examining different diversity topics and worked with Gartner experts to identify areas of opportunity and improvement amongst the group. This included panel discussions with members from Gartner's employee resource groups, expert-led sessions on bias and microaggressions, and a thought-provoking workshop to define what it means to have an inclusive mindset.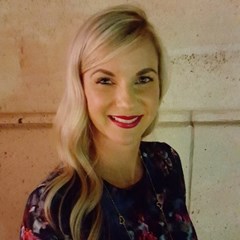 "I am proud that our team has made diversity, equity and inclusion a conscious priority. As a team, we broached topics that are timely and uncomfortable, in the spirit of growth and professional development," said Kimberly Ocana, VP, Team Manager NA Advisory and Analyst Lab.
On the other side of the globe, the Analyst Lab in India saw associates and managers leading from the front by hosting Real Talk sessions on several important topics in the diversity topics, which can often be difficult or uncomfortable conversations to have in a professional setting. 
Team Manager, Deeksha Singh hosted a "Which State Are You From?" session, which touched upon the various ethnic, linguistic, regional, economic, religious, class, and caste groups that crosscut Indian society. "Hosting this Real Talk at Gartner was a life changing experience. We discussed how unconscious bias and discrimination can effect associate motivation, as well as what it means to be respectful at work," said Deeksha.
Another member of the Analyst Lab in India, Farhan Choudhary, hosted a discussion on "Being  A Religious Minority in India". "As someone who is a part of a religious minority in India, the Real Talk was a very transformative experience for me. This was the first time I felt comfortable enough to share this personal aspect of my life with colleagues. I felt safe and supported by opening up to the group and had the opportunity to listen to others share their stories, which is an important step towards inclusion," Farhan shares.
Activities like Professional Development Day and Real Talk sessions are empowering associates to have conversations about improving diversity, equity and inclusion amongst our Analyst Lab team members and beyond. At Gartner, we're committed to continued learning, embracing change and empowering others to do the same to make our organization a great place to work for all associates. 
Learn more about our diversity, equity and inclusion at Gartner here.