Around the Office
The Gartner Gurgaon office is one of our longest-running Centers of Excellence globally and is located in DLF Cyber City, a corporate park housing many top IT & Fortune 500 companies. Surrounded by numerous restaurants, shopping malls, laughter clubs, breweries and golf courses, Gurgaon offers something for everyone.
The Gurgaon office has about 1,600 associates and by early 2019, there are plans to move into a new state-of-the-art facility that can hold 3,000 associates. It will be India's first Center of Excellence. When India's national cricket team, Men in Blue, is on the field, the office is bustling with team pride. And during Holi, India's festival of colors, the office is a sea of vibrant hues.

A World of Culture
Gurgaon, officially Gurugram, is a millennium city located in Haryana, about 30 kilometers from the nation's capital, New Delhi. From exciting nightlife to 25 acres of open space in Valley Park, Gurgaon is a perfect mix of urban and rural in this growing city.
Around Gurgaon:
Indira Gandhi International
Airport is just 15 minutes
from the office
There is a large cultural
scene, including cuisines
from around the world
Experience diverse song and
dance performances at The
Magnolias Amphitheatre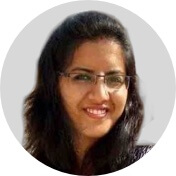 "The people in our office embody Gartner's culture of collaboration and create a sense of belonging. Whether conversing over breaks or sipping coffee at cafes in the city, Gartner gives me a job and a 'way of life.'"
Lopamudra Baruah
Senior Specialist, Research
View Jobs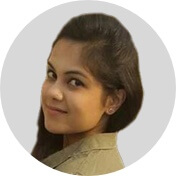 "The Gurgaon team leverages expertise and assistance from colleagues across business units. I often collaborate with Research colleagues, which mutually broadens horizons and forms a deeper sense of camaraderie."
Mansi Kumar
Associate Consultant
View Jobs
Join Our Talent
Community
Stay up to date with the latest Gartner career opportunities and events.
Sign Up
Recruitment & Networking Events
We want to meet you! Learn about our upcoming recruitment events.
Take a Look