Around the Office
The Gartner Barcelona office is located in El Poblenou — home to a number of exciting activities, including festivals, museums, local nightlife and 45+ restaurants. With hot summers and winters that only dip to around 15 degrees Celsius/60 degrees Fahrenheit, Barcelona is an ideal city for anyone who enjoys the outdoors.
Our Barcelona office is temporarily housing 65+ associates, including GetApp, with plans to move into a new space in late 2019. The multicultural office hosts associates of 19 different nationalities, who speak more than 24 languages. Group outings are often used for team building and there's plenty of open space to cultivate a collaborative environment.

A Happy City
Barcelona is a Mediterranean and cosmopolitan city, and is the capital of Spain's Catalonia region. Rich in artistic heritage dating back to its Roman origins, Barcelona offers a number of museums, exhibitions, plays and open-air sculptures to explore.
Around Barcelona:
Barcelona El-Prat
International Airport is just 15
minutes from the office
Port Olímpic is a marina
that's home to Barcelona's
exciting nightlife
Barcelona is an hour's drive to
the coastal towns of Costa
Brava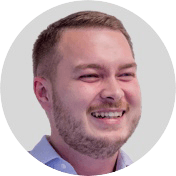 "Exciting atmosphere shared with an ever-growing team in the best possible location!"
Evgeni Pavlov
Business Development Executive,
Gartner Digital Markets
View Jobs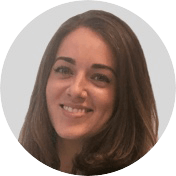 "We're a truly international community, with a great company culture. As Gartner continues to grow, so do the opportunities for all associates."
Abby Newman
Catalog Manager, Gartner Digital Markets
View Jobs
Join Our Talent
Community
Stay up to date with the latest Gartner career opportunities and events.
Sign Up
Recruitment & Networking Events
We want to meet you! Learn about our upcoming recruitment events.
Take a Look