Around the Office
Our Arlington office is located directly across the Potomac River from Washington, D.C. and Georgetown University. With sweeping views of the nation's capital, our building is about a half-mile from the bridge leading to national monuments, Smithsonian Museums, the Kennedy Center and so much more.
The Gartner Arlington office opened in December 2017 and is the tallest building in the metropolitan D.C. area. Brand-new facilities, infrastructure and furnishings provide a great working environment.
Collaborative spaces

Rotating workstations
powered to sit-to-stand
Themed pantries
on every floor
Trendy cafeteria with
innovation kitchen

Specialty coffee

Something for Everyone
You'll find a host of restaurants and breweries, and you can take advantage of our fantastic bus and metro system. From kayaking down the Potomac to hiking the Old Rag Trail in Shenandoah National Park (only 75 miles from D.C.), Arlington is an outdoor lover's paradise.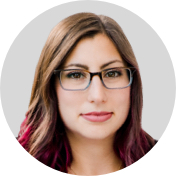 "The office provides access to amazing community events and breathtaking views of Washington, D.C. And it encourages associate engagement and collaboration, with an inclusive environment supported by various employee resource groups (Women, Pride, Veterans, Mosaic)."
Summer N. Imhoff
Project Manager, Strategy, Architecture & Tech
View Jobs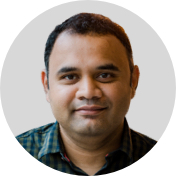 "In Arlington, we follow a single motto: 'We don't leave anyone behind.' This encourages people to work with tons of enthusiasm and dedication."
Sree Sankara
Architect, Strategy, Architecture & Tech
View Jobs
Join Our Talent
Community
Stay up to date with the latest Gartner career opportunities and events.
Sign Up
Recruitment & Networking Events
We want to meet you! Learn about our upcoming recruitment events.
Take a Look